Certificates
Certificates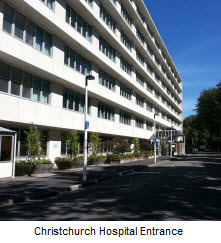 The completion of certificates is an integral part of an RMO's duties. These include:
Certificates pursuant to the Accident Rehabilitation and Compensation Insurance Act 1992 - Claim for Cover and Treatment Expenses - ACC45.
ACC Further Medical Certificates (ARC18) may be needed by some patients upon discharge.
Sickness Benefit certificates.
Once these certificates are completed and signed, CDHB's administrative procedures make sure that patients get their copies, and that the appropriate fees are charged.
Medical Examinations/Reports for Insurance Companies, Lawyers, etc.
If you are asked to write one of these reports, please consult the Specialist in charge of the patient before responding, as you should not normally accept these requests.
Requests for reports should be in writing and forwarded to the Patient Information Officer.
Witnessing of Wills
See:
Testimonials
House Officers are not permitted to give official testimonials to any employee of CDHB.

Topic Code: 10811